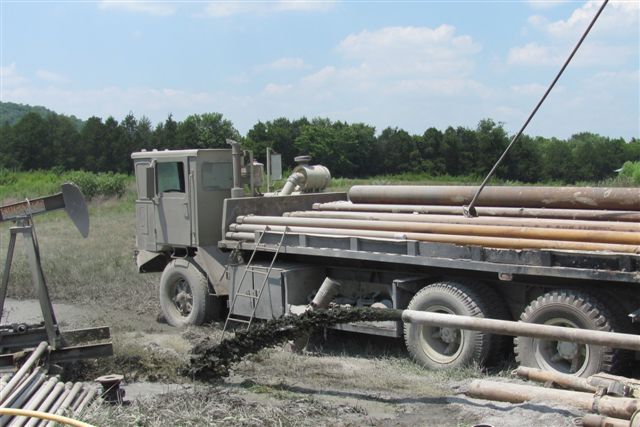 Now is the time for investing in Kentucky oil while


Crude oil prices

are high.
Bombshell Oil Co. is a family owned oil exploration LLC registered
to do business in the state of Kentucky.
Cumberland County has a long history of oil reaching back
about 200 years, past the "Great American Oil Well"
near Burkesville.
We currently own an oil lease on 577 acres of prime oil land.
Our land is located 15 minutes from the
"Great American Oil Well".
The following is an excerpt from the Kentucky Oil and Natural
Gas website.
Many farmers in Kentucky are trading in their tractors and
overalls for oil derricks and wildcatting gear. With the price of
oil reaching an all time high, the attraction of getting rich by
striking oil on the family's back 40 is becoming harder to
resist. And not without promise, with the Kentucky geological
readings estimating that nearly 5 billion barrels of oil reserves
could be tucked away under the surface of Kentucky.
We believe the next "Great" Kentucky oil well will be drilled
here, on our lease.
We would like to invite you to invest with us in a potentially
very profitable venture

Feel free to browse our site and learn more
about Kentucky oil and Bombshell Oil Co.

If you are interested, please call us at: 931-210-3980 or 931-256-5279
or email:
linda@Bombshelloil.com